It's true: Some Dog Toys to Avoid and others that Give the Same Result. We'll tell you why and give you some great alternatives.
Every editorial product is independently selected, though we may be compensated or receive an affiliate commission if you buy something through our links.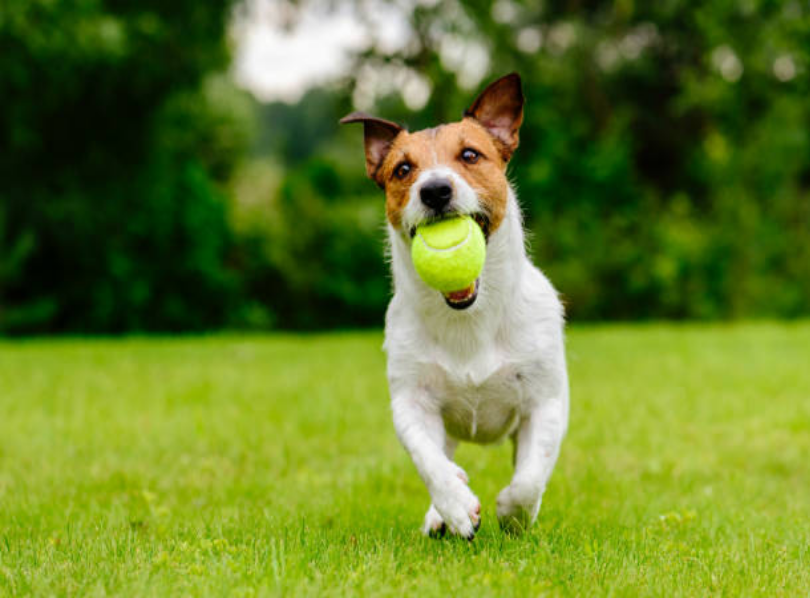 Dogs love to play, so it makes sense that their owners tend to collect dog toys.
According to a survey by online financial marketplace LendEDU, of the $158 your average dog owner shells out per month on their furry friend, 13 per cent (or approximately $20) goes toward toys.
Every dollar spent can feel like a gamble. Will, your dog like it? And is it safe for your dog? Read on for six toy categories you would do well to skip, plus six alternatives that are worth the expense.
Toys Dog to Avoid: Tennis Ball
It's a classic option, but not a super safe one: The American Kennel Club says tennis balls are bad for dogs.
Dogs with strong jaws can easily break the tennis ball and potentially choke on the rubber that breaks off. On top of that, the felt abrades a dog's teeth like sandpaper and can wear them down, leading to dental problems like exposed tooth pulp and difficulty chewing. Look for more durable dog toys instead.

West Paw Jive Ball With Zogoflex
For Fetchers: West Paw Jive Ball With Zogoflex
It's just what your dog looks like in a ball — great for tossing and catching on land or water, with or without a ball thrower.
The West Paw Jive Ball's lop-sided shape gives it an unpredictable bounce that keeps dogs guessing. Best of all, it's extra durable and dog-safe—the proprietary blend of Food and Drug Administration-compliant, latex-free plastic that's dishwasher-safe, too.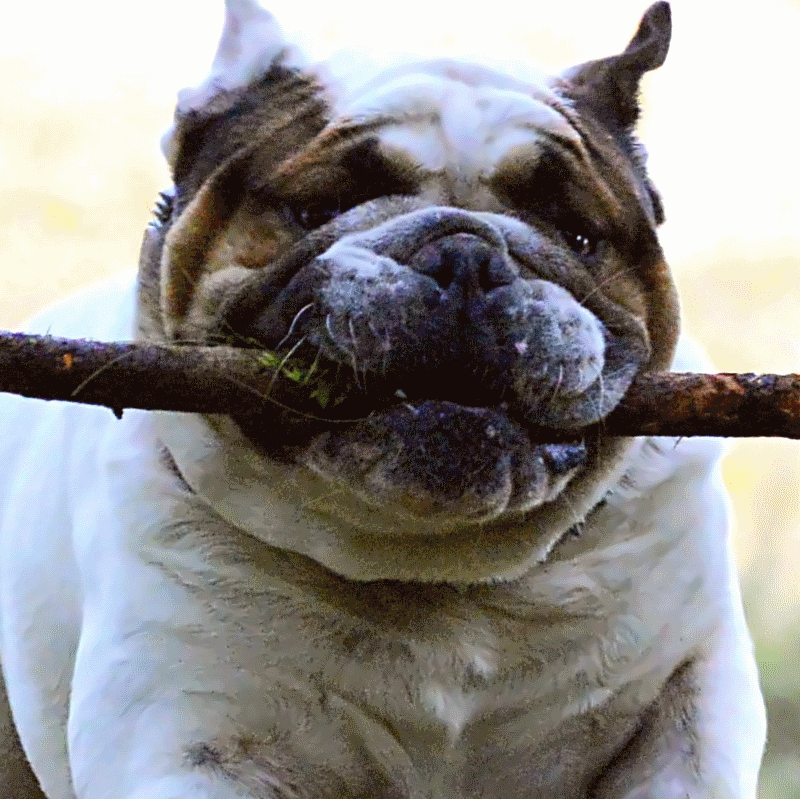 Dog Toys to Avoid: Sticks
Chewing on natural sticks is. Wood splinters easily when chewed, and the shards can cut into the dog's mouth, causing bleeding or infection. And if your dog swallows those pieces, they can turn into intestinal blockages.
image of Benebone Maplestick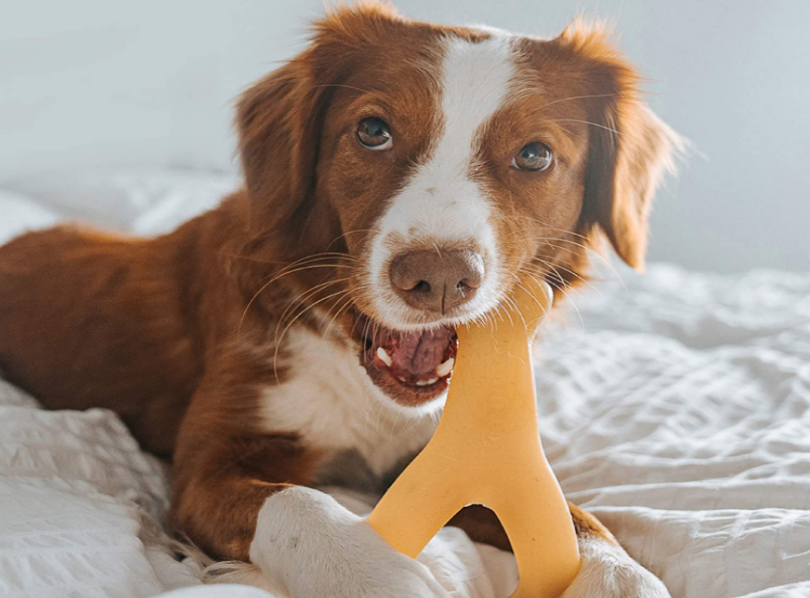 For Stick-Lovers: Benebone Maplestick
Enter the Benebone Maplestick/Bacon Dog Chew Toy. Made with super-tough nylon and real, natural maple wood; it's a safer, longer-lasting version of the real thing. The authentic maple-wood flavour for hours, and the Y-shaped ends make it easier to grab and hold.
"One of our dogs has a mouth like a steel trap and will demolish most chews in a few bites, but the Benebone will last!" says one Amazon reviewer.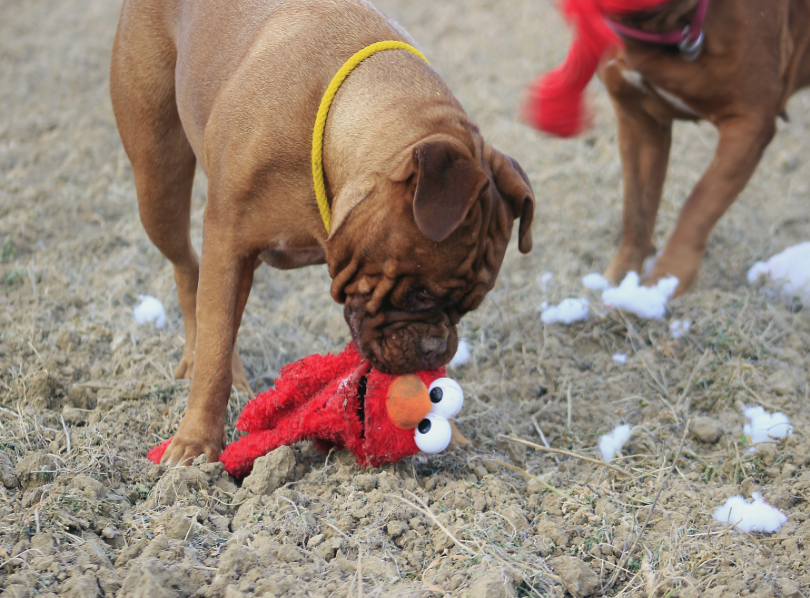 Dog Toys to Avoid: Synthetic Stuffing
The Humane Society recommends reading a toy's label to spot dangerous fillings, citing nutshells and polystyrene beads as two to avoid.
However, keep in mind that even "safe" stuffings aren't truly digestible and can get stuck in a dog's teeth or throat. And sure, some dogs can safely pass polyester filling. But should it get stuck internally, it can stop the digestive process, leading to expensive surgery. In addition, if left untreated, complete intestinal blockages can result in death. So make your stuffed toys for dogs, so you know what's inside.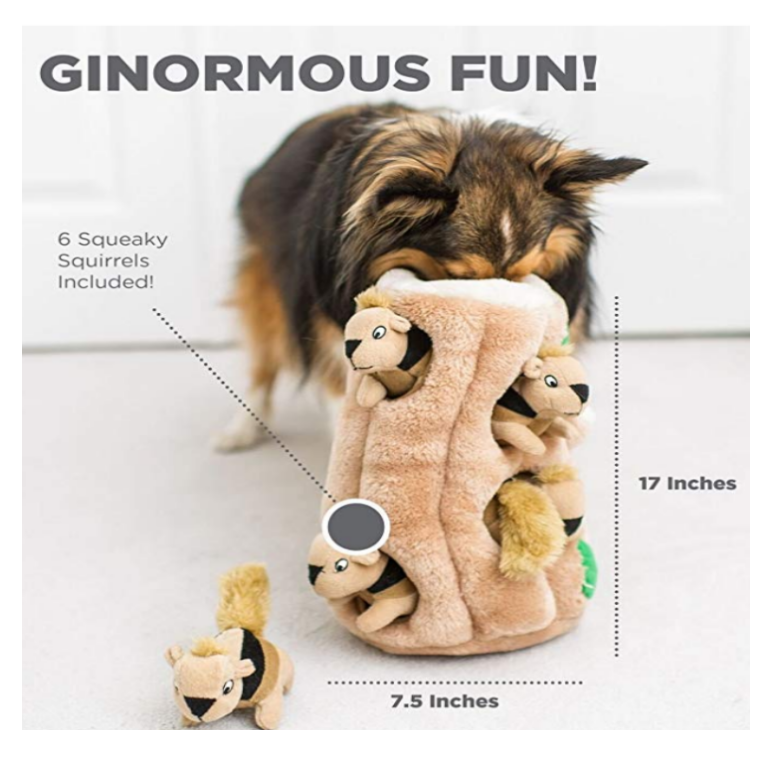 For Cuddlers:
Outward Hound Hide-A-Squirrel Squeaky Puzzle Plush Dog Toy
Hide-A-Squirrel Squeaky Puzzle contains no stuffing, so there's no concern or mess if your dog chews through the fabric. They're great for dogs of all sizes, whether they prefer fetching or snuggling it.
"My toy poodle puppy loves these. The ZippyPaws Skinny Peltz"
are recommended by the breeder because they have no stuffing she could choke on," says one Amazon reviewer. "She loves to play fetch and tug of war with them."
image of a kid with a toy and a dog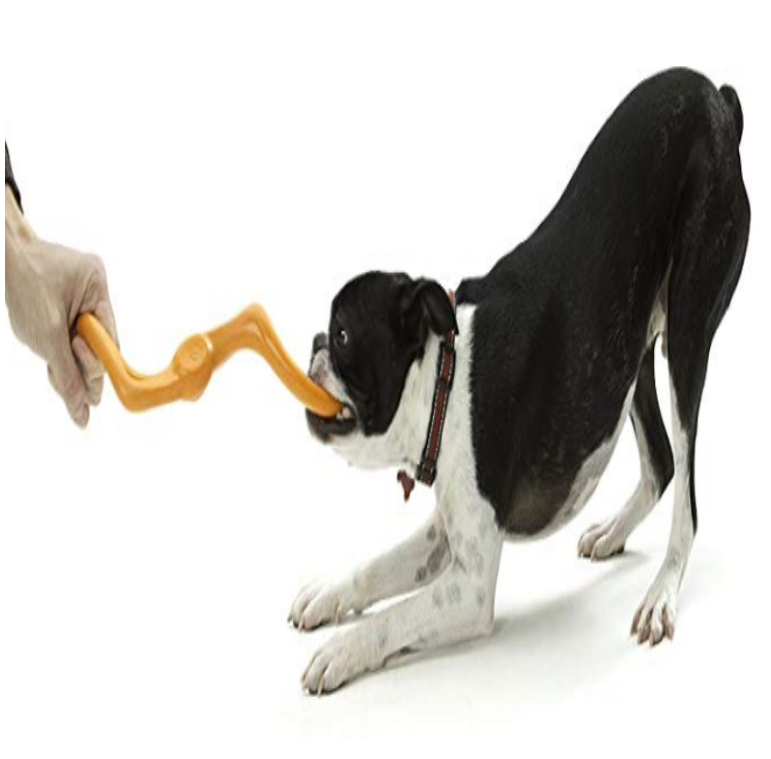 Dog Toys to Avoid: Kids' Toys
Dogs are exponentially tougher on their toys than children. Not only are they often easy for dogs to dismantle, but they also contain stuffing, beads or plastic parts that can cut gums or cause blockages if ingested.