If you're looking for durable dog toys, try these, which stood up to my dog's rough play and avid chewing.
Every editorial product is independently selected, though we may be compensated or receive an affiliate commission if you buy something through our links.
Pet Qwerks Dinosaur BarkBone Chew Toy
Giving your dog non-edible chew toys and bones massages their gums and provides scraping action on their teeth. It likes a dental hygienist descaling the plaque from human teeth.
This Dinosaur BarkBone chew toy is perfect for avid chewers with its drool-worthy taste. In addition, this Nylon toy has REAL BACON in it, which gives the dog the best of two worlds.
A long-lasting chew along with the irresistible taste of bacon. It helps healthy chewing and makes for a more entertaining experience, and it discourages destructive behaviour when they get bored. Plus, learn the telltale signs your dog is happy with you.
We receive an affiliate commission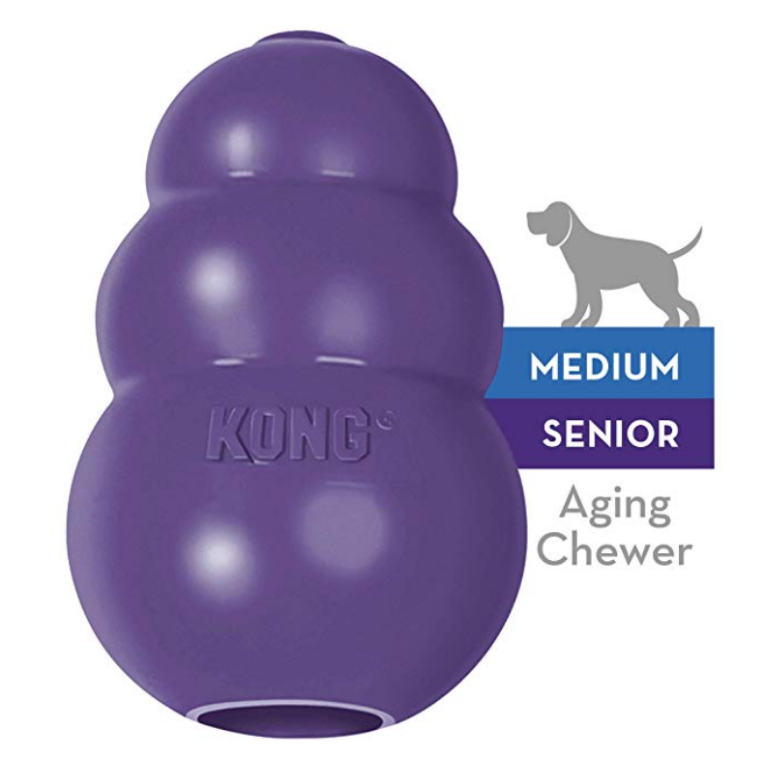 Kong Extreme Durable Dog Toys
Kongs are a trendy dog toy, as their hollow bodies are ideal for stuffing w Tth food or treats. However, if your dog is an aggressive chewer, you'll want to opt for the Kong Extreme. Kong toys colour-codes it by durability. Regular toys are red, puppy toys are light blue or pink, and extra-durable products are black.
On days when my dog has a lot of energy, I'll stuff a Kong with peanut butter, dog treats and/or fruit. She'll spend an hour or more digging the food out of the toy, which is made from extra-durable rubber. Even after years of use and heavy chewing, our Kong Extreme looks as good as new, and I love that you can clean it in the dishwasher.
We receive an affiliate commission